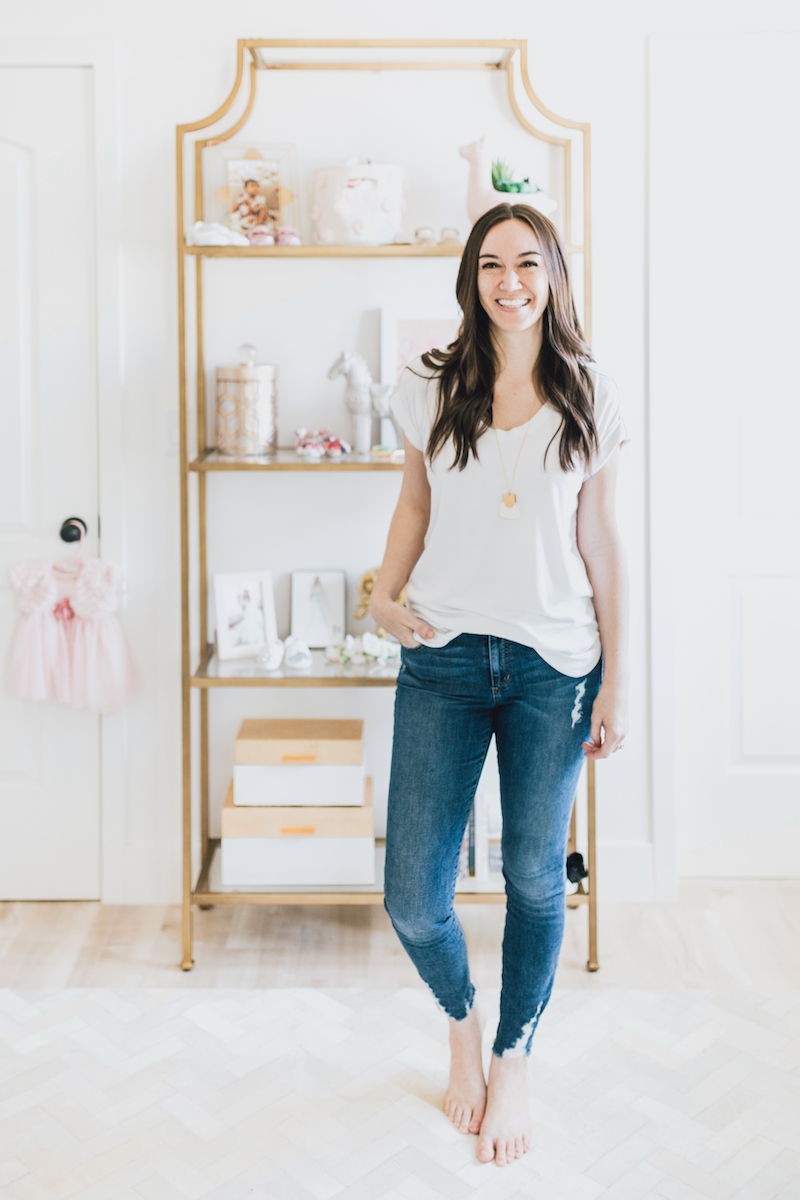 I'm Naomi Alon, founder of Little Crown Interiors, artist, designer and author.  I started Little Crown Interiors in 2008—I wanted my design studio to focus solely on nurseries & children's rooms because it allowed me to stretch my creativity and work with a client base during such a special time in their lives!
I'm not your "typical" creative personality. I'm highly organized and live for spreadsheets (a strange thing to enjoy, I know). My background is in fine art, and I also dabbled in painting and photography before I chose to ultimately study interior design.  I like pineapple on my pizza, collect rocks and minerals, and have a sourdough culture fermenting on my kitchen counter.
My job is simple—I do whatever it takes to help moms-to-be and new parents achieve a stunning nursery or kid's room that not only makes a statement, but is also functional and safe.  Whether it's nursery interior design services, a visit to my online shop, or my nursery design book, I've created a way for anyone to get the memory-making nursery they desire.  My work has been featured widely in print, web and television including Domino, HGTV, People Magazine, Apartment Therapy, Pregnancy Magazine and many more!